Oct 17, 2020 - Violin Virtuoso Jaime Jorge in concert at Sedalia SDA Church.
The Sedalia SDA Church invites community members to attend a FREE Christian concert, featuring Jaime Jorge, a world-class violinist, on October 17th, at 5:30pm. The concert will feature music ranging from favorite hymns to contemporary praise songs.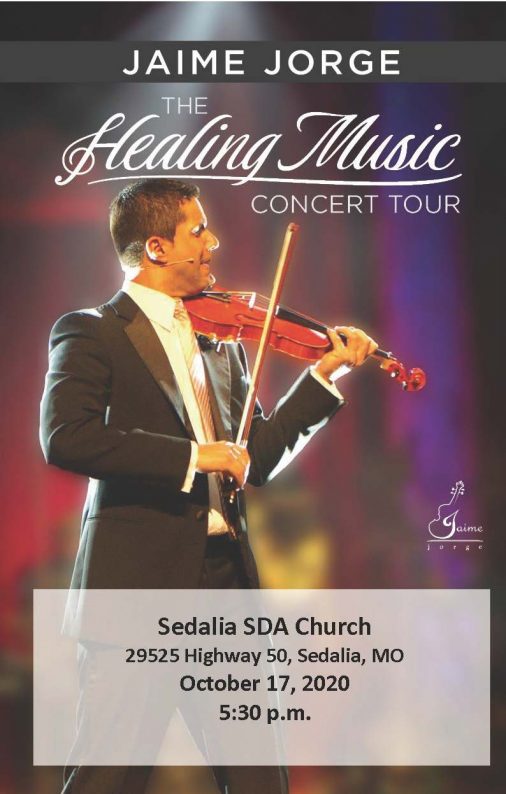 Stream the Sedalia SDA Church live on You Tube:
Also check out: 

We are located 1 mile East of Sedalia on Highway 50.  
29525 Highway 50  Telephone 660-826-8951

Pastor Seth Coridan 970-210-3398

Our worship times are:
Sabbath (Saturday) Sabbath School 9:30 AM
                                 Church service 11:00 AM
                                        
Our church school website: https://sedaliamo.adventistschoolconnect.org/
Principal/teacher Jeff White 660-826-8951

OUR MISSION STATEMENT:

"The purpose of the Sedalia Seventh-day Adventist Church is to prepare people to meet Jesus in order to magnify God's name and expand His family"