(Daniel Series Currently on Summer Break - Will Reconvene in the Fall)
Discovering the Bible Book of Daniel
When: Starting Tuesday, October 5th, 2021 at 6:30 pm & every following Tuesday night.
Where: Sedalia Seventh Day Adventist Church • 29525 Highway 50 • Sedalia, MO
Information Contact: 660-287-5849
Teacher: David Card
How: You will receive lessons on Daniel(the companion book of Revelation)
 Also, a Bible is free to those who need one.
What God says in the Bible about the future of God's people.
What events proceed the coming of Jesus the 2nd time?
What God's children need to do to be ready for the 2nd coming of Jesus.
The setting up of God's Everlasting Kingdom.
Come and join us!
You will be exited to hear the good news of God's rescue plan for your family.
-----------------------------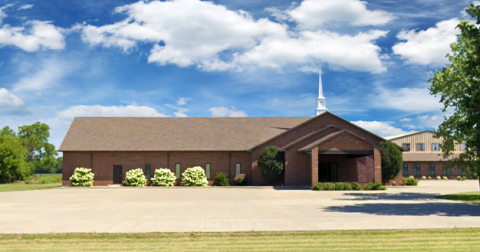 We are located 1 mile East of Sedalia on Highway 50.  
29525 Highway 50  
Telephone 660-826-8951

Our worship times are:  Sabbath (Saturday)
Sabbath School 9:30 AM
Church service 11:00 AM
                                        
Our church school website: 
https://sedaliamo.adventistschoolconnect.org/
Telephone 660-826-8951


OUR MISSION STATEMENT:

"The purpose of the Sedalia Seventh-day Adventist Church is to prepare people to meet Jesus in order to magnify God's name and expand His family"
-----------------------------